Il castello degli scacchi
This thesis project is born from my passion for chess and from several educational benefits that learning this game involves, especially in preschool kids. My challenge was to design an app for tablet able to teach a game complex and full of rules like this, to most demanding users: kids!
THE BRAND
The name for the brand is The castle of chess recall nobility and antiquity of this game, figuring into kids' mind the medieval scenarios and environments of a fantastic world
ICONS
Icons have many functions: some are service icons, help users navigating and identifying the different sections in which the application is composed. Others are icons from the ideographic method, developed by the Italian chess teacher Sebastiano Paulesu. The aim is to help kids to visualize better, directly on chessboard, game's moves and rules
PAWNS
The design of the game pieces is based on the traditional iconography for the highly recognizable acquired over time, however they are designed in two colors to give a sense of modernity and simulate a fake a three-dimensional effect
CHARACTERS
Taking inspiration from chess pawns, I designed six speaking characters that, during lessons and exercises, have the function to explain rules, moves, and their "chess skills", so to encourage and entertain kids

PATTERN RECOGNITION
At the end of every exercise, the kid is helped to fix and remember some recurring tactical positions or check mates with the technique of machine learning known as "pattern recognition"
CHESS RHYMES
During the practice matches against the computer, whenever possible, a bird gives hints, suggestions and advices all in rhyme. Hints help kids to fix some crucial concepts of the game.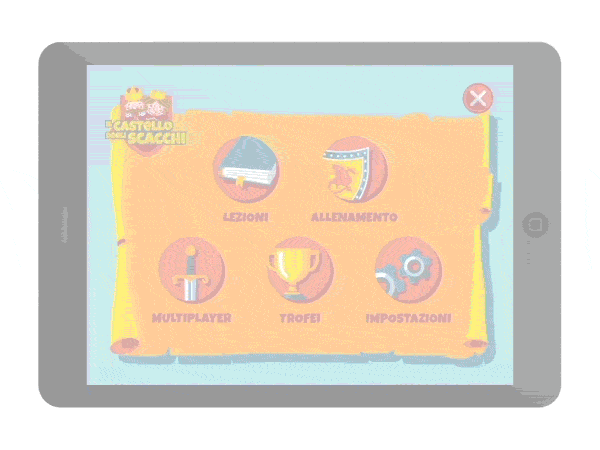 About me
Hello!
My name is Lorenzo Tomassetti, a Freelance Graphic Designer based in Italy.
My specialties are brand identities and editorial design, but I love also motion graphics and illustrations.
When I'm not designing, I'm probably watching movies, reading, painting, playing chess or hanging out with friends.
Want to know more about me? Please have a look at my Curriculum Vitae